ABOUT ECTC
The Early Childhood Treatment Center (ECTC) at Pediatric Minds is a short-term Intensive Day Treatment Program (also known as Intensive Outpatient Program – IOP) for children 18 months to 6 years of age with neuro-developmental delays, autism, and behavioral issues.
We are unique in our treatment approach due to our multi-disciplinary team of professionals that work collaboratively to develop a highly effective, individualized treatment program for your child. The treatment program uses the latest evidence based strategies that are highly effective. This is all done in a family friendly and caring environment.
Our multi-disciplinary team of licensed professionals are experts in their respective fields and collaborate in an effective manner to provide high quality care. Our staff and para-professionals are highly trained and experienced. Your child's treatment team will include:
Licensed Child Neurologist with specialty in neuro-developmental disorders
Licensed Child Psychologists and Neuropsychologists
Psychology Assistants
Licensed Speech and Language Pathologist
Licensed Occupational Therapist
Board Certified Behavior Analyst
Registered Behavior Technicians
Patient Care Supervisor and Coordinator
Clinical Developmental Associates (Behavioral Therapist)
The treatment plan for each child is individually designed with input from the multi-disciplinary team of professionals to meet all of your child's developmental, behavioral and social emotional needs.

MISSION STATEMENT
ECTC is committed to caring for children with developmental delays, Autism, Anxiety disorder, and other behavioral issues in order to allow each child to reach his or her maximum developmental and social emotional potential! This is done in a family friendly setting, through a multi-disciplinary approach that uses evidence based practices. Parent training and support and care collaboration is also a critical part of the treatment program.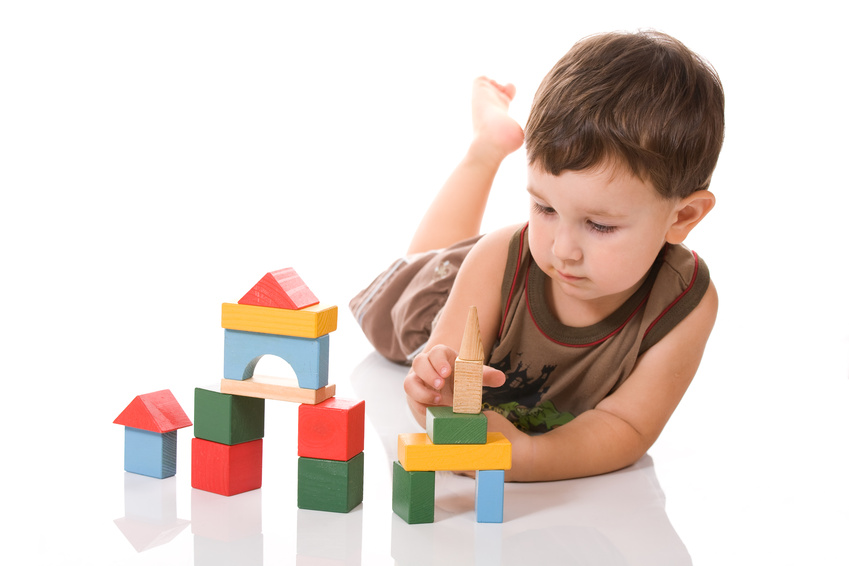 CONDITIONS TREATED
Neuro-developmental delays (including speech and language deficits and social emotional delays)
Behavioral Disorders
Autism
NEURO-DEVELOPMENTAL DELAYS
Description/definition:  A developmental delay is any significant lag in a child's cognitive, behavioral, emotional, physical or social development, in comparison with norms.
Developmental delays often are the result of a genetic, visual, auditory, neurobehavioral, social/emotional, neurological, or metabolic conditions, or are a type of language disorder. Birth defects and brain trauma can also contribute to developmental delays.
Incidence:  The Centers for Disease Control in 2015 showed that one in six children have one or more developmental disabilities.
https://www.cdc.gov/ncbddd/developmentaldisabilities/about.html
BEHAVIORAL DISORDERS
Description/definition:  Disorders in children that cause serious changes in the ways they typically learn and develop, behave or handle emotions.  These disorders include Attention Deficit Disorders, Tourette Syndrome, Anxiety and mood disorders, OCD and other behavioral disorders.  Diagnosis of behavioral disorders in children can be difficult and often co-exist with developmental delays.
Depending on the severity of the symptoms, these are very disruptive to family life and require acute interventions.
Incidence:  It is estimated that 1 out of 5 children in the US experiences a behavioral disorder basedon the National Research Council and Institute of Medicine.
https://www.cdc.gov/features/childrensmentalhealth/
AUTISM SPECTRUM DISORDER
Description/definition:  Autism is a neuro-developmental disorder that presents in the first few years of life and affects the child's daily functioning.  It is characterized by deficits in social communication and interaction and characteristic patterns of repetitive behaviors.  The "spectrum" refers to a wide range of symptoms and levels of disability that may mildly or severely impact the child's life and future development.
Incidence:  According to the U.S. Centers for Disease Control (CDC) autism now affects 1 in every 68 American children.
TREATMENT PROGRAM DESCRIPTION
ECTC is an intensive day treatment program that runs 3 hours per day, 5 days per week for an average of 30-60 days (depending on your child's needs).  Admission is determined on a case by case basis and is based on medical necessity criteria. 
The patient will receive daily treatment for 3 hours per day, 5 days per week.  Treatment sessions run daily from 8:30-11:30am or from 1:30-4:30pm for the duration of your child's program.
Upon admission, each child will receive comprehensive developmental and cognitive assessments, a complete neurological evaluation, behavioral assessments, speech and language evaluations, and occupational therapy evaluations.  This information, together with the child's clinical history, will be used to design your child's treatment program.  There will be a heavy emphasis on meeting the child's social emotional and mental health needs.   We will also provide parent education and require parent participation.
If necessary, EEG, MRI, and Genetic testing may also be recommended if medically necessary based on your child's evaluation results.
The treatment plan will identify objective and measurable goals for each child, while including the family.  Summary documents are generated for objectively tracking individual progress toward completion of treatment goals identified in the individualized treatment plan and for identifying areas of maximal progress.
The treatment program components include psychotherapy, cognitive behavioral therapy (CBT), floor-time therapy and play-based therapy, applied behavior analysis, art therapy, and components of the Denver Model developmental interventions. 
Following discharge from the program, a comprehensive report will be provided with recommendations and guidance for the child's future care.  Care collaboration and communication with schools, IEP teams, Regional Center, and other outpatient providers will also be provided and is a key component of the program's success.
PROGRAM STRUCTURE
       ·         Daily implementation of intervention strategies in a one on one and small group setting (4 to 5)
       ·         Speech Therapy
       ·         Occupational Therapy
       ·         Weekly mandatory parent check-ins with Child Psychologist and/or Board Certified Behavior Analyst
       ·         Weekly parent homework
       ·         Mandatory parent training
       ·         Check-ins with MD as needed
TREATMENT GOALS
Some of the target goals of treatment for your child may include:
1.  Emotional regulation and development of coping strategies.
2.  Improving temper tantrums and behavioral issues.
3.  Improvement of rigid and controlling behaviors.
4. Development of communication skills.
5.  Motor planning and body regulation skills, including sensory processing
6.  Improvement of play skills to enhance social interaction and social awareness.
7.  Improvement of compliance and listening skills.
8.  Improvement of social awareness and social skills including eye contact and joint attention skills.
9.  Teach and enhance coping skills to better adjust to daily transitions and improve symptoms of anxiety/emotional dysregualtion.
10.  Improve impulse control and organizational skills
11.  Improvement of focus and attention skills.
12.  Improve everyday life skills.
13.  Potty training.
14.  Feeding difficulties.
15.  Sleep training.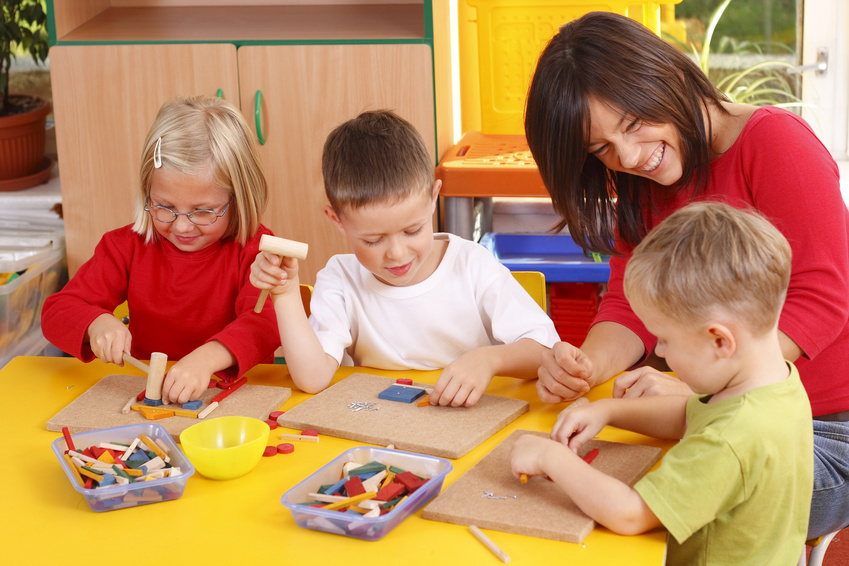 ECTC aims to become you and your child's support network of experts and will continue to work with you and your child even after the end of the program on an as needed basis.  We will always be here for you!  This may include, but is not limited to, follow up and check-ins, assistance with future school recommendations and outpatient services, and follow up comprehensive neuropsychological assessments.
ADMISSION PROCESS
Admission to the Early Childhood Treatment Center can start with a referral from your Child's Pediatrician, Psychologist, Psychiatrist, School, Regional Center, Behavioral Agency or any other professional.
We strongly recommend that you contact the ECTC program for a free "ECTC Consultation" with one of your professionals.  This is a complimentary appointment that you and your child will attend.  During this time, there will be:
Parent and/or caregiver interview to discuss the child's symptoms
Direct observation of the child
Review of child's outside assessments and referrals
This information will be used to determine your child's eligibility for the program.  At this visit, you will also obtain a tour of the facility, discuss insurance coverage and payments, and ask any questions that you may have.
Please contact us for more information.

DISCHARGE CRITERIA
Families will participate in the development of the written discharge plan, and family members/representatives will indicate their understanding and agreement by signing the discharge plan.
Information necessary to ensure the continuity of care will be sent to participating providers (primary care physician, referring physician, school, agencies, etc), as appropriate.
Discharge Criteria includes:
Child no longer meets admission criteria or meets criteria for less/more restrictive level of care, and/or
Consent for treatment has been withdrawn
The Discharge Plan includes:
Final evaluation related to Treatment Plan goals and objectives;
Identification of needs for continued care or support services and the specific resources to be utilized to meet those needs.
RESEARCH AND EVIDENCE
Multiple studies and repeated research has shown the importance of early and aggressive interventions in determining future outcome in young children.  The first few years of life during brain development is a particularly sensitive time period to lay down the foundation for future cognitive, behavioral, social and self-regulatory skills.  That is because the brain is actively growing, making new connections, and decreasing non-productive or aberrant connections.  Early Childhood Interventions help in improving developmental and behavioral outcome and can also have a future positive impact on physical health.
Recently, the RAND corporation did a thorough analysis about the benefits of these programs (2005).  They found that these programs are most effective when the treatment is provided by well trained caregivers or staff and have small child-to-staff ratios.  The RAND study also found that there are long-lasting and substantial gains in outcomes for these children.
COLLABORATION
The Patient Care Supervisor and/or Psych Assistants will contact the child's school or day care setting within the first two weeks of enrollment into ECTC. This is done to pinpoint critical skills which require intense development as they manifest in the school setting. Continual contact and collaboration with school personnel to review, share, and modify strategies that are successful or need improvement is one of the most significant aspects of school collaboration. Provided that both environments are consistently implementing effective strategies, this should elevate and expedite the child's progress. Often, phone conversation and educational staff observing ECTC sessions are enough, however, there are times when it is required that ECTC observes the child in their school setting to fully understand and evaluate their performance.
Aside from the school setting, a child may already be receiving or will receive additional services such as Speech and Language, Occupational, Physical Therapy and/or Individual Psychotherapeutic services. Because ECTC has a multidisciplinary structure, it is only natural to reach out to the child's other concurrent or future providers to integrate and provide consistency in treatment. Much like school collaboration, outside service collaboration is incredibly crucial to the child's advancement in the program. Outside service providers are often given phone calls and invited to our facility for observations
Pediatric Minds 
3524 Torrance Blvd., Suite 104
Torrance, California 90503
(Building located on Fashion Way)
Pediatric Minds Medical Center
Call us for a Telehealth Appointment
(310) 540-1630